Driving force for innovation in the new world of wine & spirits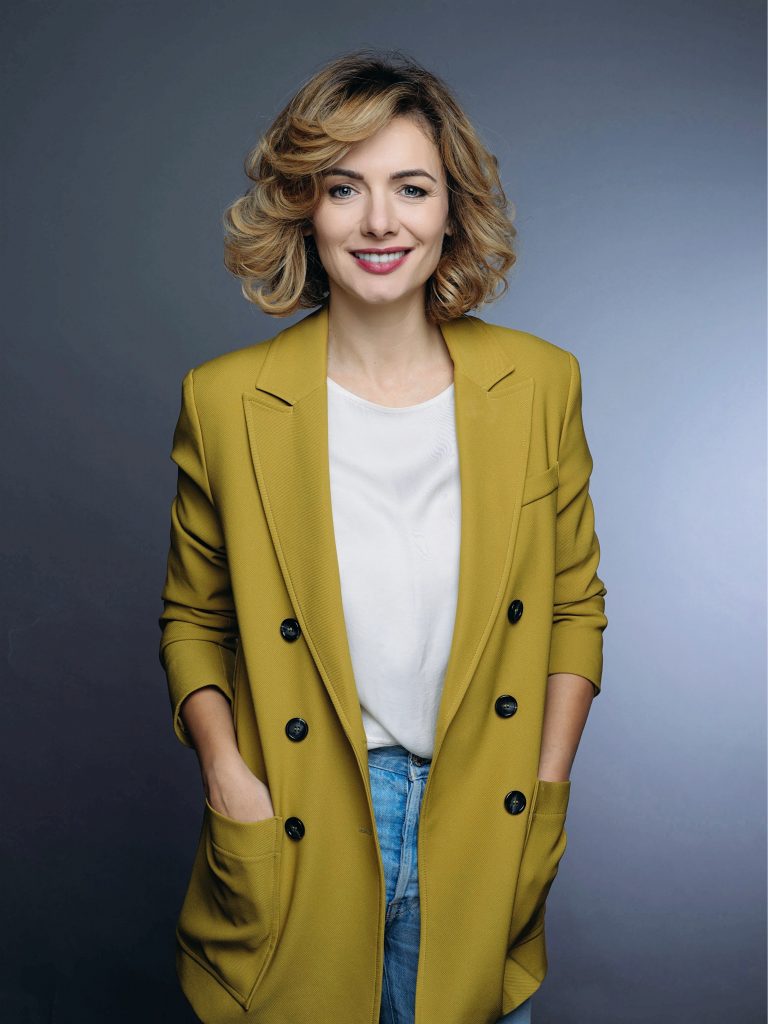 When I work on behalf of something I believe in, I feel nothing is impossible
Innovation expands horizons, and I can see beyond what meets the eye to create new strategies, solutions, and paths for growth. A fresh perspective has the power to change the course of a brand, a country, an industry, or simply a moment. I bring this visionary mindset to all aspects of my work.
Global authority with contagious curiosity & vision
Although I grew up in the most beautiful region in the world, in Maramures, Transylvania, I discovered my passion for wine and spirits while living abroad in Italy, now my second home. My love for Italian culture – truly food for the soul – later inspired my first book, which paired the still unknown Romanian wines with dishes from fine Italian cuisine. Award-winning and written in both languages, it was the first book to couple the wines of one country with the food of another.
In Italy I also achieved my Executive MBA while cultivating a systematic approach to wine and growing my body of knowledge to the more complex economical issues, marketing, branding, and local specificity. During this time, I began to serve as a near constant member of the jury in some of the most important wine and spirits competitions around the world, further deepening my expertise and authority as an expert and critic.
I also found myself profoundly drawn to the complexities of Champagne, whiskeys, and wine distillates. The rich dialogue of their depths and strength compelled me, and I expanded my work to support a wider circle of connoisseurs, not only wine drinkers.
Leading through experience & excellence without compromise
As my authority grew globally, so too did my professional distinctions. Notably, I was awarded the prestigious recognition of Dame Chevalier in the Ordre des Coteaux de Champagne, an exceptional honor. I was also selected by the Italian Chef Academy from among top experts in the Italian food and wine sector to lead professional development courses in sensory analysis and wine and food pairings, among other invitations to collaborate with the best of the industry.
I set my own standards for success as a woman in a male-dominated industry, differentiating my actions and approach with integrity, creativity, and empathy. The results of my work spoke for themselves as I partnered with clients to develop new strategies, unique communications, wines and spirts reviews, and unparalleled events.
Visionary for the bright future of Romanian wines
In considering my next targets for growth and impact, I was proud to note the number of Romanian wineries focusing on quality constantly increasing – in addition to the number of labels that would honor Romania's presence on the international stage. I knew I could serve as an engine for Romanian wines, elevating their status and contributing to their fair positioning among Europe's finest, beside France and Italy.
Propelled by this purpose, I wrote my first book, then four more, all highlighting the reborn local wine industry. From my extensive research and thus conviction in the quality of Romanian wines, I conceived of the idea for RO-Wine, The International Wine Festival of Romania, and identified the most outstanding co-founders with whom to realize this vision. The forum we created to unite premium wine producers from Romania and the rest of the world now leads the market.
Marketing PhD in the brand relations between Romania & its wines
In 2021, I achieved a new level of professional success: completing my PhD in Marketing. My thesis validated the connection between the Romanian country brand and that of its wines, and also outlined the still untapped possibilities for promoting Romanian wines. This PhD not only certified my past actions, it cemented my future approach for elevating Romanian wines – including launching the global platform, Wines of Romania.
Futurist, creator & curator for Wines of Romania
Wines of Romania is a digital universe dedicated to Romanian wines, wine lovers, buyers, producers, and investors. Leading this platform is a global think tank assembled under a shared belief: only through strategic connection and international diplomacy can we impact something far larger than the individual.
As the driving force for this vision, I see the path to unprecedented possibilities ahead. The ambition is to accommodate the needs of business players, communities, and current and future connoisseurs – transforming the way we will interact, enjoy, and expand this realm of excellence for Romanian wines.
Let's drive new opportunities together.